Do you want to empower your leaders of tomorrow?
You see hope, potential and a spark of something special in your staff. You want to empower the leaders of tomorrow, the next generation or those ready to step up.
You know it is essential to keep your organisation's talent and you understand the need to open doors for those voices who are currently unheard.
You're passionate about equality and making sure everyone in the room is heard.
You wonder what your team could look like if those special few were up-skilled, taught valuable tools and learnt to hone their strengths.
If you know you've got untapped talent in your organisation but they
lack self-awareness, confidence, leadership skills, and
effective communication tools, then hit the button and
let's chat it through: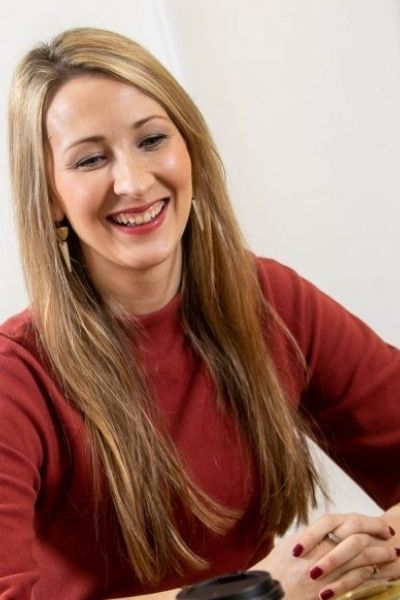 Don't lose your talent…
When we survey our female customers "lack of confidence" is the topic that consistently comes up as the biggest threat to losing talent and the thing that most holds women back in the workplace.
How can your organisation stay ahead as leadership needs change post-Covid?
What are you doing to provide opportunity for women who are ambitious, compassionate but hiding their spark?
How do you support colleagues through things like fertility treatment, pregnancy, menopause and returning to work?
How do you support parents and carers with children?
How is mental health supported at work?
What are your policies and practices to ensure inclusion?
Providing a leadership programme for talented women in your workplace ensures you don't lose great staff, you increase brand association, develop succession planning and are known as an organisation that cares.
Born leaders – that haven't learnt to shine yet or been given the opportunity to thrive…
Future female leaders have told us they:
Feel nervous

to stand up and say someone is wrong, even when they are sure they are right, because they work in a male-dominated environment and this makes them feel uneasy.

Worry about

managing staff assertively

in case they are viewed by colleagues as aggressive, or the opposite – a push-over.

Are nervous or unwilling to deliver presentations

or suggest different ways of doing things through fear of judgement or getting things wrong.

Struggle to

get internal promotion

even though they know they could do the job.

Want to be treated equally but feel they have to dull themselves down or "be more banter-y" to fit in.

Don't know how to ask for flexible working.

Want to challenge policies and formal and informal practices but are worried they'll be viewed as whinging.
This is not ok! We're so glad you care about changing this too…
This Leadership Programme will help your team thrive…
More confident staff means…
High productivity. Better team morale. More effective decision making. Higher staff retention. Lower sickness rates. Increased employee engagement. Cheaper recruitment costs. Better cross-department communication. Greater problem solving. Happier people…
Improved brand association.
People talk about whether they've had a good day or a bad day in the pub! Your organisation's name will be talked about by your staff for all the right reasons!
Imagine being known as a company who truly lives its values through behaviours rather than just aspirations.
Retain your great staff.
By developing the leaders within your organisation you show them you care and that increases dedication, positive attitude and a sense of satisfaction.
Happy staff stay.
Effective succession planning.
Growing your future leaders and empowering them to think critically, problem solve and manage effectively just makes great business sense!
It's cheaper, easier and means you spend less time recruiting someone you don't know who could then let you down.
And most importantly… greater psychological safety.
Increased psychological safety of your teams will take you to the next level of compassionate leadership.
Build staff who aren't shy to have hard conversations, including giving honest feedback and avoiding passive-aggressive style communication.
Develop staff who trust each other, create connection and empathy.
Create a reduction in fear, shaming and blaming, and being stuck and defined by failure and setbacks and focus on learning and growing instead. 
Pick n' Mix Modules:
We've found a blended approach works best.
We can vary modules to suit your own desired outcomes and we'll build the programme.
Personal Development Modules
Leadership Management Modules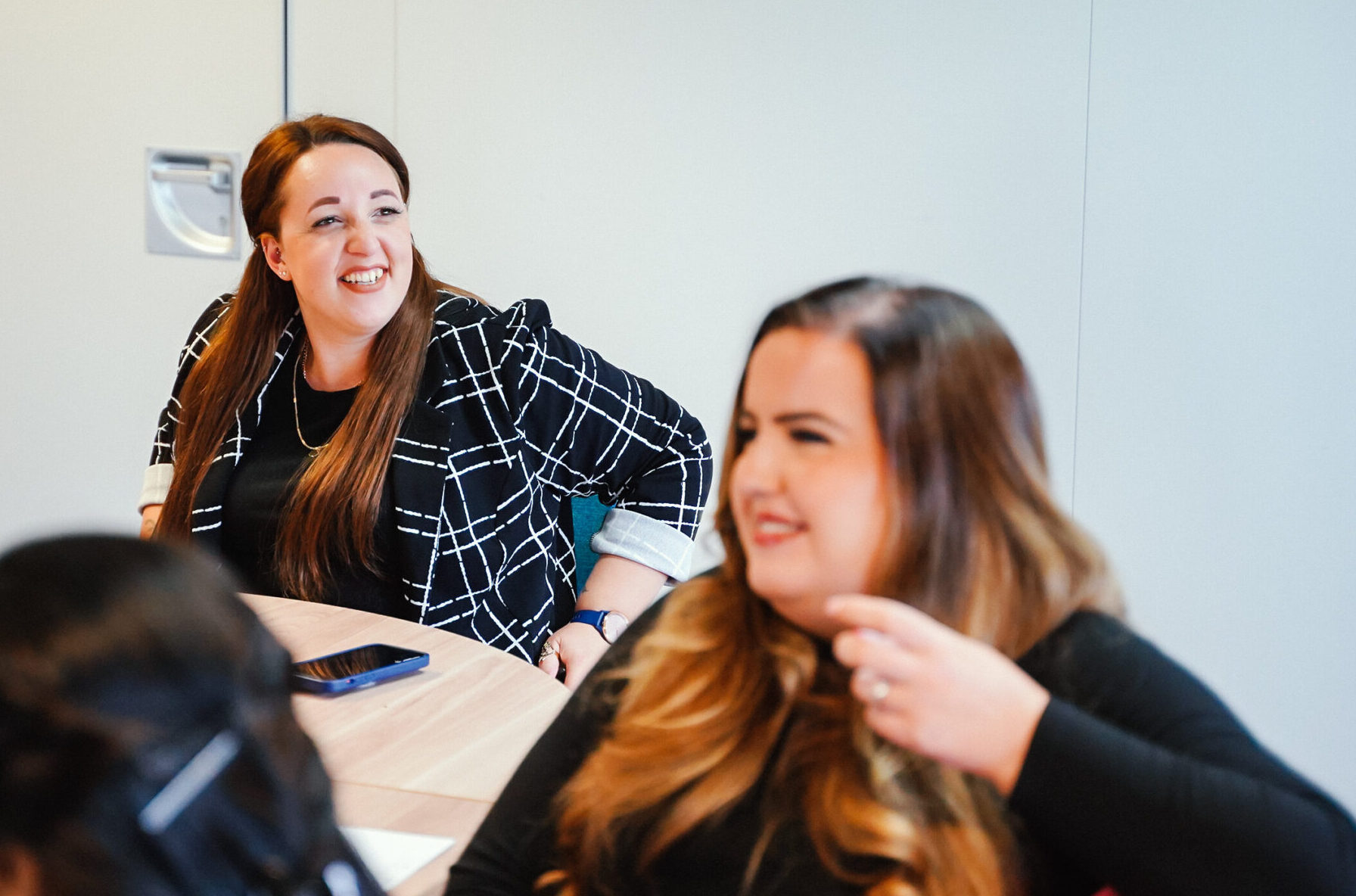 Group Coaching Action Learning Sets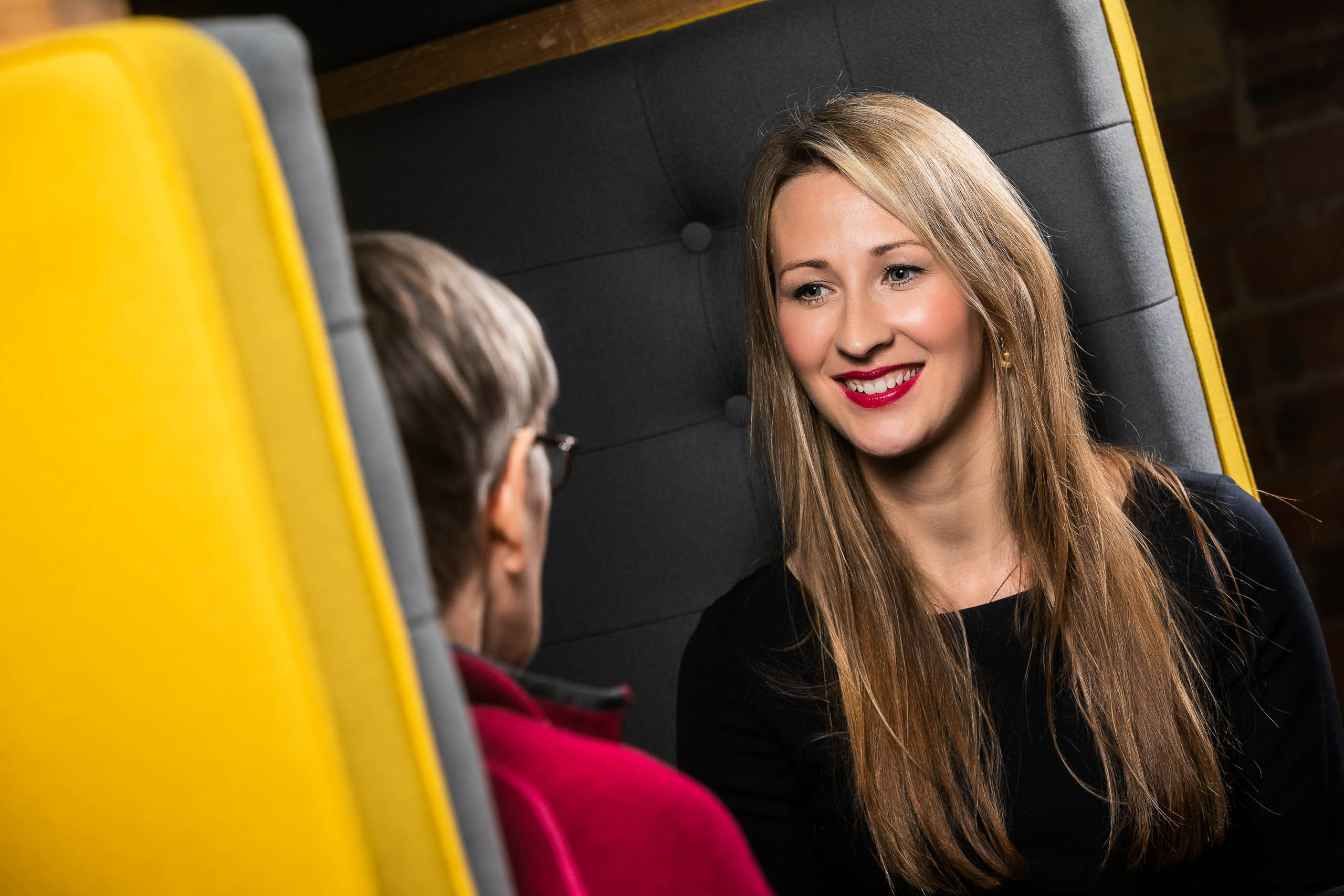 One to One Personal  Coaching
Plus! Add additional elements to complement the learning experience…
Professional headshots
Networking opportunities
Guest speakers
Self-study workbooks
Personal style and personal branding workshops
Interview preparation and practice with an external panel
Public speaking workshops and final Ted X style event
Hayley's course has been a real eye opener for a classic over-thinker like me!  It's been quite liberating to stop comparing myself to others, trying to block out my negative thoughts about myself and not feeling so over-responsible for everything and everyone.  It's definitely a case of feel the fear and do it anyway but it's really starting to change and help me.
This programme as had an incredible impact on myself personally and in the workplace, with the help of everything Hayley has taught me and shown me I have managed to get 2 promotions and self confidence that has improved massively.
Hayley has really helped me navigate into my new role which I was really worried about as I questioned if I was good enough for the role and she gave me the confidence to just go for it. She has enabled me to change the way I manage stressful situations, challenged me to step outside my comfort zone and taught me skills I'll carry long beyond the leadership course. I now feel more confident, able and equipped with the skills to be a good leader.
I completely loved the programme – the topics discussed and the ability to communicate with others in a similar position to share and gather ideas.
Shortly after the course started, I was promoted and my CEO has already started to compliment my new approach and ability to communicate effectively.
Frequently Asked Questions
Who is this programme for?
The ideal participant:
Has ambition to take their career to the next level, be that in their current role or in a future role. They want to shine in the workplace and be seen as someone with leadership potential. They do not have to be a manager or even an aspiring manager – leadership is about empowering people regardless of job title. 
Is interested in people. They want to learn to get the best out of people, encourage people and empower people – including themselves.
Is worried that effective leadership requires them to be brash, aggressive or forceful and they do not identify with these traits. They are kind and compassionate and want to learn ways of connecting with people that mean they are respected for being nice, without being seen as weak.
Is willing to share their experience throughout this process and understand that going through challenges with the support of peers will help them to grow.
Is open to answering questions about the challenges they are facing with a coach in a secure and safe way. They are excited about unblocking the things that are preventing them being confident.
What topics will we cover?
Your programme can be customised to suit the needs of your organisation. Most companies choose modules such as conflict resolution, communication, strategic planning, team building, and decision-making skills, among others. We blend theory, with self-awareness, critical thinking and practical application.
Who are the trainers and facilitators of this programme?
Your programme is facilitated by our Managing Director Hayley Gillard – an experienced leadership trainer and coach with expertise in the social housing sector and leadership development. She has degrees in Business and Psychology and professional qualifications in Leaderhip Management and Coaching. The programme will also be complimented by our range of associate trainers and coaches who come with the highest qualifications and experience. 
Is there certification or accreditation associated with this programme?
While our current programme do not offer formal certification, participants will receive a certificate of completion to acknowledge their commitment and achievements.
It is within our business plan over the next couple of years to become and ILM (Institute of Leadership Management) accredited provider of qualifications and if this is something that would be of benefit to you then please do get in touch and we can discuss the process.
How long is a leadership programme and what is the format?
A programme typically spans several months (usually between 6-12) and includes a combination of in-person workshops, online modules, individual coaching sessions, and group discussions.
This is a programme not training. That means we do not come to your organisation to  "do" training "at" people. Participants are involved in a process and a journey to improve their leadership skills and confidence, and that takes time.
Whilst one day or a couple of days of workshops and facilitation would inevitably create some great conversation, reflection and learning, our work is focused on creating lasting sustainable change. We have found that improved leadership performance requires individuals to learn and then apply this with some trial and error and some reflection and tweaking on the part of the participants and their wider team. Having support from ourselves, and colleagues, over a longer period, fosters an environment for postitive learning, psychological safety and a willingness to step outside of comfort zones and really build confidence and skill for the long term.
Can my organisation customise the programme to suit our specific needs and challenges?
Yes, absolutely. We will undertake a consultation and assessment to ensure all modules meet your needs. We can add in bespoke modules and include elements provided by you. Two recent examples include,
1  – a safety and compliance department taking aspiring managers through a 12 month programme tailored to the high intensity and responsiblility required of the sector. As such, modules centered around managing conflict, making decisions under pressure and fostering psychologically safe environments where people felt able to admit mistakes and problem solve together as a team without fear of repercussion.
2 – a housing association which wanted to add in talks from their own senior leaders, networking opportunities and mentoring provided in-house. These all sat alongside our programme of training and coaching cohesively.