You Are A Future Leader – You Just Need A Bit More Confidence
You feel awkward when you have to make phone calls opting to email people every time instead.
You worry when you disagree with others and wonder if you should just shut up because they have more experience than you.
You want a promotion but can't seem to get through the interview process.
You're scared of being judged, you doubt yourself and you worry what other people are thinking. You're worried you look and sound stupid. 
You wish you could lead meetings with confidence, give presentations with ease and glide through an interview to achieve the job of your dreams.
If only you could feel confident enough to get out there and make it all happen.
COURSE STARTS 26TH APRIL 2022!
If you know lack of confidence is your weakness, but you want to learn the skills to have those awkward conversations, speak up for yourself and reach your career goals then hit the button: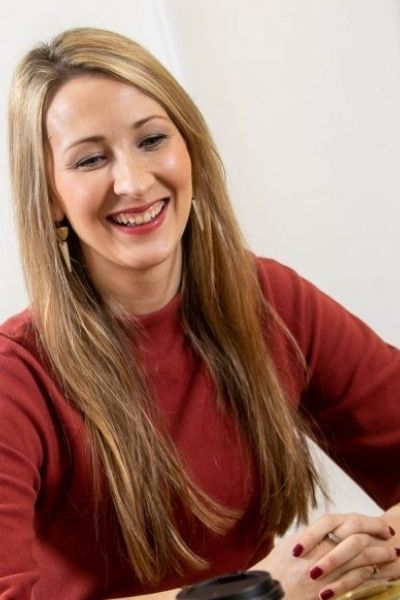 There's a spark inside of you.
A little flame that if fanned could mean you really achieve something. Self-doubt is really tough. It eats away at you, makes you question yourself and constantly worry if someone is judging you. It doesn't just impact your work, but your relationships too.
You're a born leader – you just haven't been learnt to shine yet.
You can totally see yourself managing a team, leading a department or even being the Big Boss. Being those things means you have to toughen up, shout at people and be totally cut-throat in your decision-making right?
Wrong!
In fact, being a leader means understanding your strengths, knowing how to achieve your goals and knowing how to inspire others. That leads to confidence. Being a confident leader is about compassion, being a people person and learning to listen. You can totally do that.
You just have to believe you can do it!
If you care about people then you definitely have the personality to be a confident leader and the ability to motivate others, empower them and help them shine. You are a leader. You just don't believe it yet! Maybe you just haven't learnt how? 
You're not a total beginner in the world of work – you have some experience. But you worry it's not enough. Equally you're not at the top of your game. If you were you wouldn't be reading this! 
You look at the leaders around you and maybe you secretly think they're not that good at their jobs, maybe you'd do things differently… Perhaps you're on a mission to bring more female leadership into your organisation. Or you have a desire to gain the credibility and impact that comes from being a department head or a senior in your field. 
You don't have to be a bitch. People respect a strong, friendly, open-minded leader and this programme will help you to be confident in harnessing your natural leadership abilities so you can really build rapport, trust and accountability with the people around you. 
You can be a leader and still be nice!
This Programme Will Give You All The Tools You Need
Imagine being confident in your decisions, in the way your interacted with others and in how you came across to people. You'd stand taller. You'd speak with more clarity and strength. You'd SMILE MORE!
Imagine confidently giving instructions and holding team meetings with an air of leadership and authority, whilst maintaining a key core value – your COMPASSION. Your staff and peers would respect you and trust you and you'd appreciate their opinions and input. You'd care about your work and you'd love empowering your team, so they'd care about their work too. 
Wouldn't it be brilliant if you knew your strengths, weaknesses and how your personality impacted the way you communicate, lead and manage? Think about how great it would feel to be totally content with who you are and use this to reach the goals you have.
You wouldn't need to second guess people.
You wouldn't need to doubt yourself.
You wouldn't worry what other people thought of you.
You would feel calm, assertive and happy.
You would go to bed at night knowing you had solved problems, hit targets and achieved goals. All whilst being kind, compassionate and fair.
Course starts 26th April 2022!
6 Months of Personal Development, Fun & Growth
Let me introduce The WISH Leadership Programme.
6 months working together. Training, coaching and workshops designed
specifically to help you gain more confidence as a future leader.
Interactive, educational, fun and totally enlightening! All online.
You need to commit to a day and a half every month and be open and willing to be challenged, help others on their journey and participate fully.
Starting on 26th April 2022, In 6 months we'll focus on these key areas:
Personal Development & Reflection
Learn about your strengths, personality type, skills set, areas to improve, and how to build your confidence from the bottom up. Learn about the science of self-confidence and apply every lesson directly to your life. 
This part of the programme is an online self-study course. You'll be sent a series of videos with a corresponding workbook to go through at your own pace. You'll be put into a group with five other participants to help you stay focused and on track. You need to reserve two hours a month for this.
Leadership Management Training
Learn people management techniques, tricks for communicating more effectively, tools for being assertive whilst still being kind, and how to be a brilliant leader.
This will be a monthly live workshop that feels like an online training session. You'll be sent a Zoom link and will have the opportunity to ask questions and interaction is encouraged! You'll need to reserve two hours a month for this.
Transformative Group Coaching To Solve Problems and Overcome Challenges
Learn vital lessons in how to ask great questions by taking part in group coaching where you will be able to solve your own challenges with the help of your peers and also help them to solve theirs. True collaboration. And if you want to experience one to one coaching with me then there's the option to add one to one coaching too! 
Group coaching will be in small groups of 6 people. You will work with the same people every month. You will be required to ask questions to others and also present your own challenges so others can coach you too. You need to reserve half a day a month for this. One to one coaching is also available.
One To One Coaching Applying Everything TO Your Own Personal Situation
Apply everything you learn on the programme to your own personal situation and really take this opportunity to address your own goals and aims. Work with me one to one and we can make sure you leave this programme really having achieved your confidence goals. This could be the chance to have personalised help towards that promotion, extra insight into your challenges or added support based solely on YOU.
You will get 6 x monthly one to one sessions which will take place via Zoom. Each session lasts approximately an hour.
PLUS BONUS STYLE WORKSHOP if you sign up before the end of February!
BONUS STYLE Workshop Includes:
Ever wondered how to 'power dress' or what colours to wear to really flatter you? Maybe you'd feel confident if you had a capsule wardrobe to really help you look great and feel great too? I'm really excited to say that there's also a BONUS style session where we'll be joined by Professional Stylist Helenlee for a workshop on looking good! Looking confident on the outside really helps you feel confident on the inside.
1. Choose Option 1 or Option 2 Below.
2. Click the button at the end of this page and complete the booking form.
3. Make payment, get your manager's sign off.
4. Keep an eye on your inbox for my welcome email with course start information.
5. Have an "I'm going to be confident soon" party!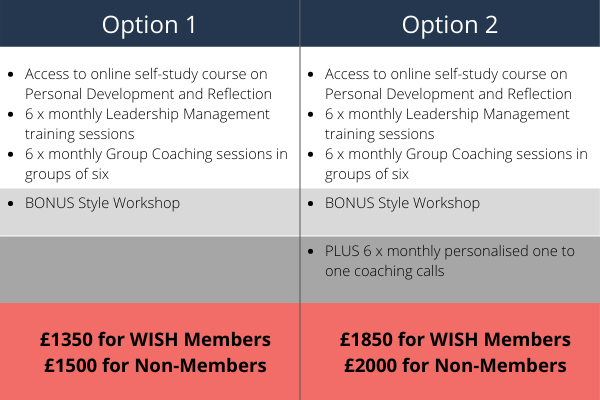 If you're an organisation with more than 6 people you'd like to put through this programme
please contact me here for bespoke pricing and workshops.
I'll take you on a journey of reflection and self-belief where I can
100% guarantee you'll feel more confident – from the very first session!
I'm a qualified, accredited and insured coach.
I'm experienced. I've worked in the social housing and mental health sector and am now training as a social psychologist.
I run my own business, am a lecturer in business enterprise and I'm on the Board of other businesses too. 
As well as being qualified… I'm also honest, straight-talking, real, energetic and friendly!
Inequality makes me angry and I'm a huge advocate for opportunities for women in senior management.
Compassion makes me happy and I geek out on facts and figures in research that shows why being nice is better for business.
Hayley's course has been a real eye opener for a classic over-thinker like me!  It's been quite liberating to stop comparing myself to others, trying to block out my negative thoughts about myself and not feeling so over-responsible for everything and everyone.  It's definitely a case of feel the fear and do it anyway but it's really starting to change and help me.
Whilst I was hesitant about opening up about things that are personal to me with people I didn't know in Group Coaching, I am now more confident and approach things in a much better way. I have already recommended you to fellow colleagues and friends as I really think they would benefit as you are such a good coach.
I completely loved the programme – the topics discussed and the ability to communicate with others in a similar position to share and gather ideas.
Shortly after the course started, I was promoted and my CEO has already started to compliment my new approach and ability to communicate effectively.
I'm Hayley Gillard. I'm an international Leadership Coach and Trainer, working with women at work to help them to be confident, compassionate and innovative leaders. I provide one to one and group coaching sessions and support organisations to develop leadership programmes. The clients I work with are compassionate, caring and empathetic people and this makes them exceptional leaders. The organisations I work with know their staff are essential to their reputation and success and so they value them greatly. We're born into a world which sees feelings and emotions as weak. The world is changing and I'm empowering women in business to lead the way.
Compassion is my own greatest strength, and this is at the heart of my one to one work. I blend my qualifications (in business enterprise, leadership management and performance coaching), with my experience as a leader and as a coach of hundreds of aspiring leaders and business owners.
I'm upbeat, energetic and enthusiastic. I'm your biggest cheerleader.
I'm a mum of one, a dog and duck mama, and I live in a renovation-project house in rural Worcestershire with my husband Ross!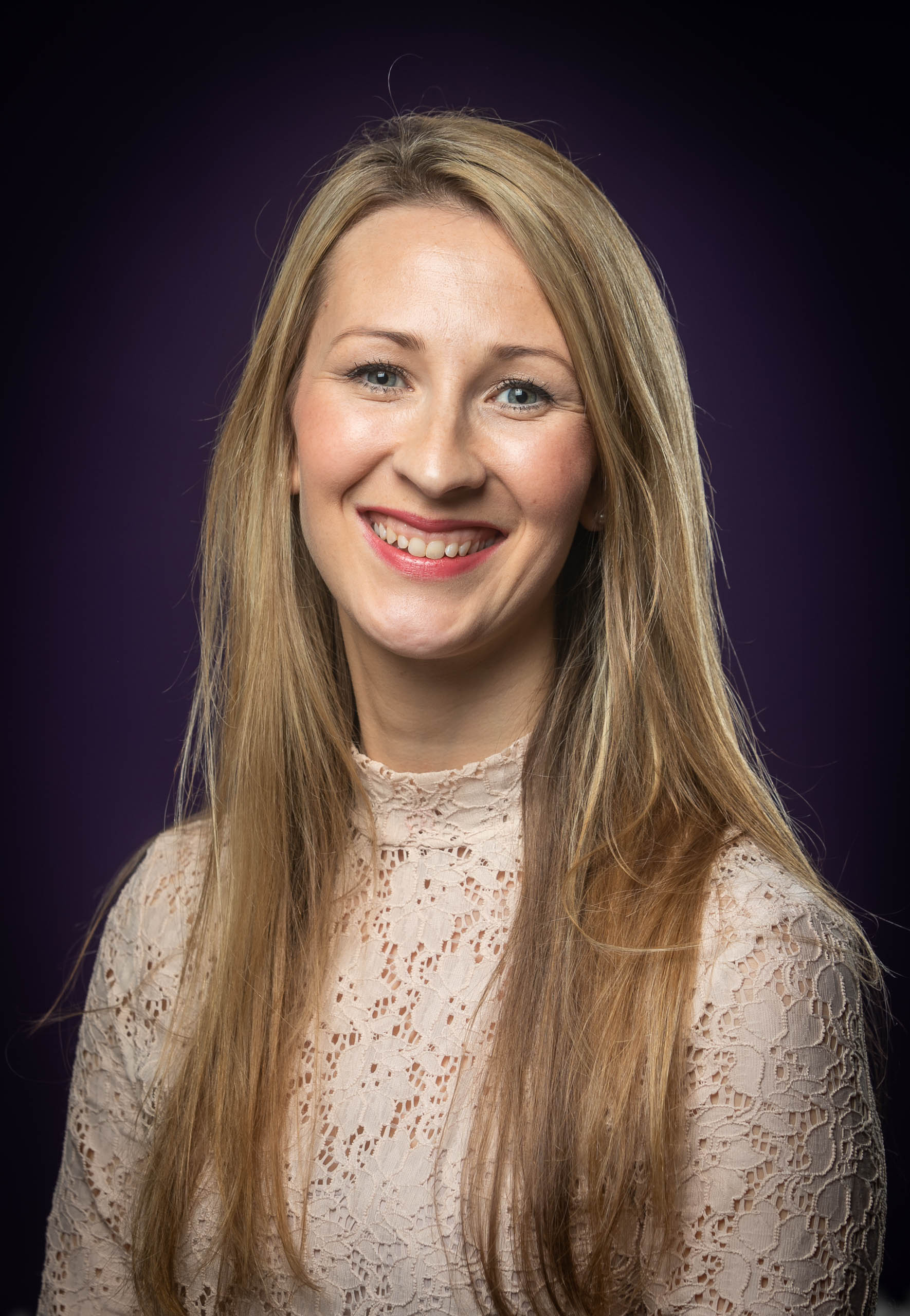 Frequently Asked Questions
How do I know if this is for me?
The ideal participant:
Has ambition to take their career to the next level, be that in their current role or in a future role. You want to shine in the workplace and be seen as someone with leadership potential. You do not have to be a manager or even an aspiring manager – leadership is about empowering people regardless of job title. Whilst this is advertised to women in social housing the course content is not related to housing and so you may work outside of this sector.
Are interested in people. You want to learn to get the best out of people, encourage people and empower people – including yourself.
Are worried that effective leadership requires you to be brash, aggressive or forceful and you do not identify with these traits. You are kind and compassionate and want to learn ways of connecting with people that mean you are respected for being nice, without being seen as weak.
Is willing to share your experience throughout this process and understand that going through challenges with the support of peers will help you to grow.
Is open to answering questions about the challenges you are facing with a coach in a secure and safe way. You are excited about unblocking the things that are preventing you being confident.
What actually IS coaching?
It's a conversation where I ask you questions to help you solve a problem.
In a nutshell, it's an opportunity for you to talk with someone impartial. The benefit is that I do NOT know your specific job role. I am not biased and cannot lead you like a mentor might. Essentially, we work on a goal together. This is discussed in the first session. It could be a personal goal, a business goal or a goal for your team. We'll break it down. I will hold you accountable to achieving that, help you play to your strengths and challenge you to work out if it's what you really want to do. I'll make you feel good about yourself and I'll ask questions that get you to dig below the surface. Conversations are usually an hour and my skills are in keeping the conversation on track if it's needed or helping you follow your thoughts if that's what is better. You don't need to worry about how the session will work, it's my talent to flex to what you need. A coach's role is one of flexibility, excellent question asking and providing opportunity for reflection.
Does having a coach mean I'm weak?
Many of the top entrepreneurs or senior managers will tell you they couldn't have got to where they are without a coach. Coaching is empowering. Hiring a coach means you have ambition – that you're willing to move obstacles out of your way in order to succeed. Hiring a coach means you recognise that you have to be at optimal mindset in order to lead. That shows strength, determination and resilience, not weakness!
What technology do we use?
You will receive a self-study programme sign up link via email which you can then access via a webpage. Leadership Management workshops and Group Coaching calls will take place via Zoom. You will receive the link to these once you are enrolled on the programme.
One to one calls also take place via Zoom. You can choose if you would like me to record them and send you them. I sit in my home office where we will not be disturbed, and no one can overhear us.
What's the benefit of working with you over a 6 month period?
Rome wasn't built in a day! If I could come in and fix your problems, make you confident and motivate your team in one hour, I'd be a very rich woman indeed! Confidence is skill you learn not something that develops overnight. Coaching is about setting goals and taking actions steps towards them. Years of doing this has shown me that the best results come by way of building our relationship over time and you gradually implementing the lessons bit by bit. Building rapport, trust and understanding grows the more time we spend together.
Will I have to do Group Coaching with my manager/my colleagues/someone else I know?
No. Absolutely not. I will make a point of putting you in groups with people you do not know. I will ask you information about where you work on the booking form. I want you to feel challenged but not terrified!
How can I persuade my Manager I should do this?
Many of you will have to get sign off from someone. Some options are… send them this webpage, ask to talk about your development in your next one to one, express interest and ask to use your training budget, show them what the benefit would be to your team/department/organisation if you did it.
Is this like therapy? Will I have to tell you about my childhood?
I'm a coach not a therapist. Whilst I worked for many years in the mental health sector (so feel very comfortable talking about mental health if you want to) – my work isn't therapy. Coaching and this programme is empowering, future focused and goal oriented. I'll discuss my boundaries and what we can and can't talk about in our first training session.
How much do I have to share?
As much or as little as you want. The Group Coaching calls are really powerful, sometimes emotional but really life changing. It feels incredible to have your fears validated by peers and brilliant when you can celebrate successes. You may just make lifelong friends! I won't push anyone to share anything they are uncomfortable with in any of the programme elements or in the one to one coaching.
What if I can't afford this or my organisation won't fund it?
Keep scrolling to the bottom of the page! We are offering a scholarship place to one person who meets the criteria. The link to find out more is at the bottom of this web page!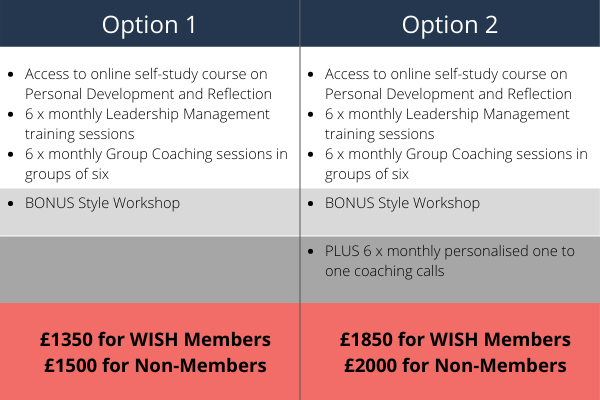 If you're an organisation with more than 6 people you'd like to put through this programme
please contact me here for bespoke pricing and workshops.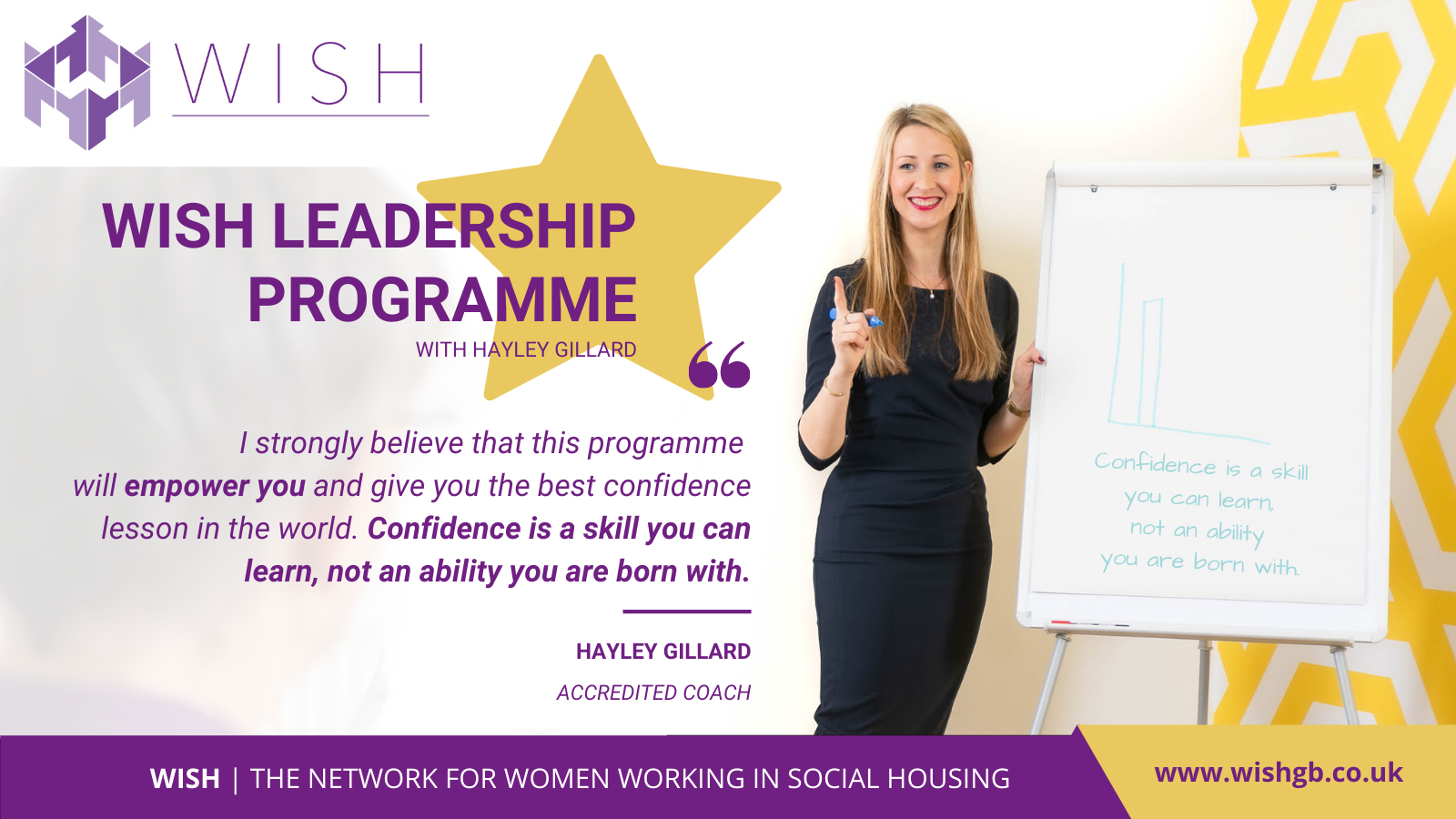 The WISH Scholarship
FREE PLACE
​ – Are you an aspiring leader who wants to attend this course but cannot for financial reasons? 
Hayley is offering one scholarship place to a 
WISH member!