Coaching
You think you've got potential or you've at least been told you have – but your self-belief is keeping you stuck.
You want to learn how to be assertive, be a great manager or speak up more in team meetings.
Life would be easier if you could delegate more effectively – but it's easier and quicker if you do it, right?!
You want to feel more confident about talking to people above you, your stakeholders or customers.
You're struggling to keep your staff motivated and upbeat and are nervous to have those awkward conversations about performance.
If you know your strength isn't being assertive and confident, but you want to learn the skills to have those awkward conversations, motivate people and reach your goals then one to one coaching could be just what you need.
Imagine being confident in your decisions, in the way your interacted with others and in how you came across to people. You'd stand taller. You'd speak with more clarity and strength. You'd SMILE MORE!
Imagine confidently giving instructions and holding team meetings with an air of leadership and authority, whilst maintaining a key core value – your COMPASSION. Your staff and peers would respect you and trust you and you'd appreciate their opinions and input. You'd care about your work and you'd love empowering your team, so they'd care about their work too. 
Wouldn't it be brilliant if you knew your strengths, weaknesses and how your personality impacted the way you communicate, lead and manage? Think about how great it would feel to be totally content with who you are and use this to reach the goals you have.
You wouldn't need to second guess people.
You wouldn't need to doubt yourself.
You wouldn't worry what other people thought of you.
You would feel calm, assertive and happy.
You would go to bed at night knowing you had solved problems, hit targets and achieved goals. All whilst being kind, compassionate and fair.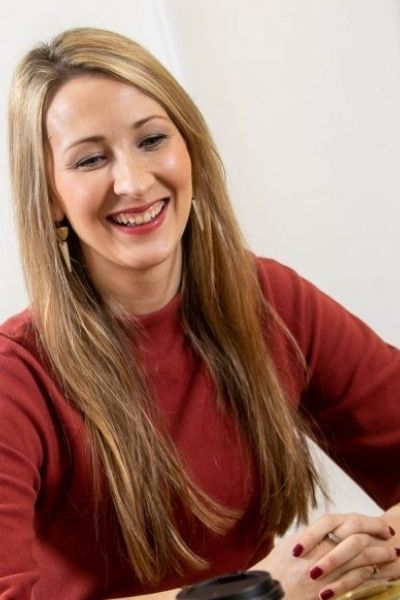 Coaching could really help you.
Working with me one to one means I am on hand to be your cheerleader.
I'll support you to work out your goals, I'll challenge you to step up and grow and I'll show you how brilliant you already are – even if you've forgotten it, or never knew it in the first place. I'll be a sounding board, someone you can reflect with – and if you ever need it, someone to pick you up and hold your hand.
Coaching is empowering. We'll talk about whatever is on your mind. I'm totally impartial – I'll ask you questions to help you work things through and together we'll come up with goals and actions you need to take to become a better leader – whilst ensuring we maintain your care and compassion for your team. 
Imagine… one hour, once a month, me and you.
 Accountability. Reflection. Goal setting. Confidence.
I'm a qualified, accredited and insured coach.
I'm experienced. I specialise in working with social businesses and am currently completing my Psychologist training. I have a Business degree and professional qualifications in Leadership Management and Performance Coaching.
I run my own business, have worked at senior leadership level, managed teams of over 100 staff and set up and worked on several governing boards. 
As well as being qualified… I'm also honest, straight-talking, real, energetic and friendly!
Inequality makes me angry and I'm a huge advocate for opportunities for women in senior management.
Compassion makes me happy and I geek out on facts and figures in research that shows why being nice is better for business.
Hayley's coaching has been life changing! Through 1 to 1 sessions she has taught me so much about myself and helped me understand my insecurities and why I have been holding myself back in some areas of my life. By taking baby steps & implementing positive change in mindset I have turned a corner and am reaping the rewards.
I'm really lucky to have such a great coach – the support Hayley has given me has helped me tackle my fears and overcome them. I genuinely wouldn't have a mailing list, blog, podcast or textbook if I hadn't worked with her (which essentially means I wouldn't have a business!). Thank you so much Hayley!
Working in a senior leadership role is 100mph and demanding. Creating the space for regular coaching sessions with Hayley has been invaluable and helped me navigate change while also providing the opportunity to reflect. Hayley is great, really personable and easy to talk to. This means I can bring challenges or concerns to a session, talk them through with Hayley, and us work through potential solutions or options. Having tangible actions and a focus for the next period of time means I am more focussed, and can clearly see progress.
I'm Hayley Gillard. I'm an international Leadership Coach and Trainer, working with women at work to help them to be confident, compassionate and innovative leaders. I provide one to one and group coaching sessions and support organisations to develop leadership programmes. The clients I work with are compassionate, caring and empathetic people and this makes them exceptional leaders. The organisations I work with know their staff are essential to their reputation and success and so they value them greatly. We're born into a world which sees feelings and emotions as weak. The world is changing and I'm empowering women in business to lead the way.
Compassion is my own greatest strength, and this is at the heart of my one to one work. I blend my qualifications (in business enterprise, leadership management and performance coaching), with my experience as a leader and as a coach of hundreds of aspiring leaders, senior leaders and business owners.
I'm upbeat, energetic and enthusiastic. I'm your biggest cheerleader.
I'm a mum of two, have three whippets, four ducks and a hamster, and I live in a renovation-project house in rural Worcestershire with my husband Ross!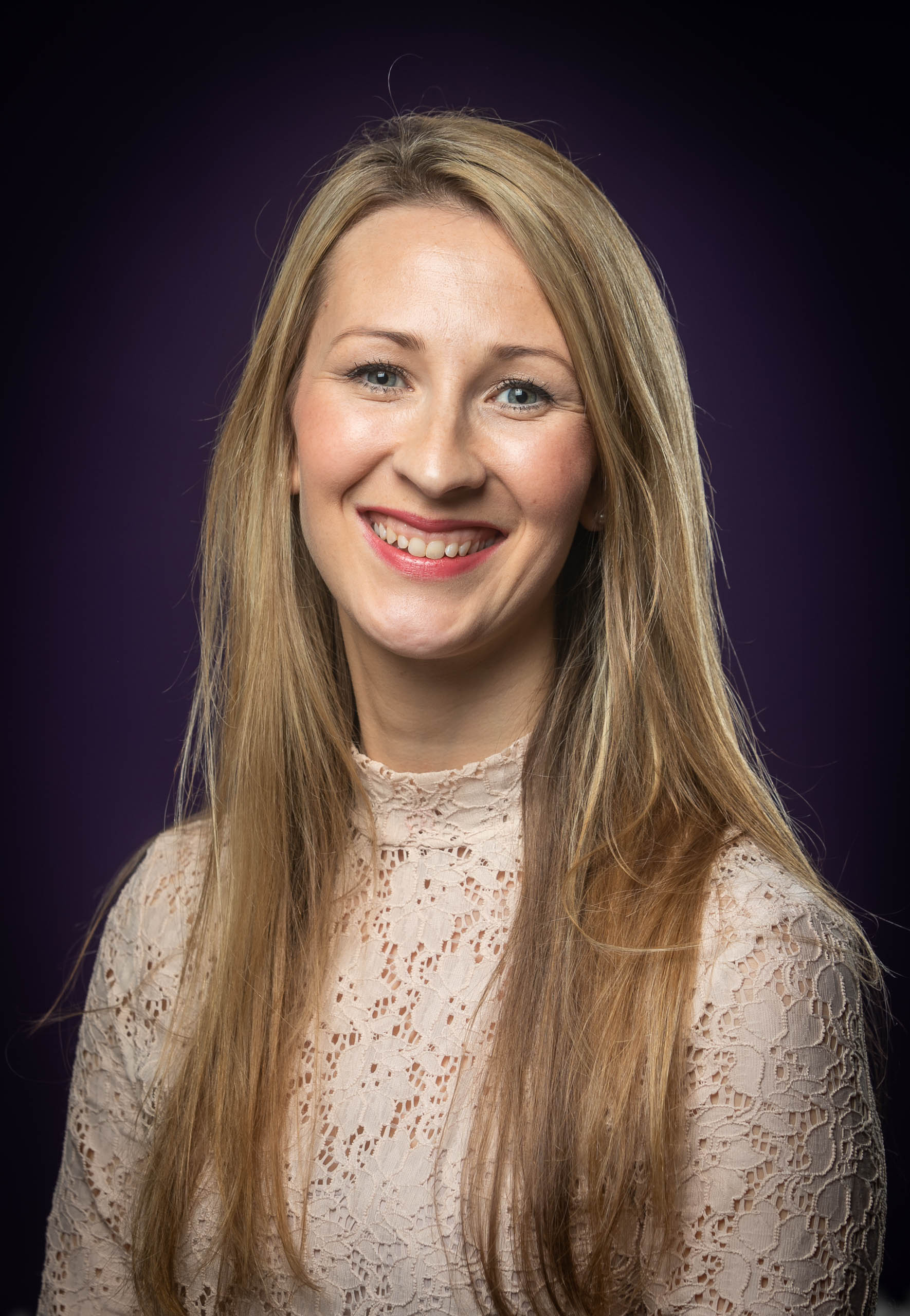 Working with a new coach can be daunting.
That's exactly why I do a no-obligation chemistry call first.
You need to see if we gel, you need to see if you like me! I need to see if I can help you.
I only work with people who are willing to address their self-confidence. I'm not here to rescue you.
We have to meet in the middle and I won't waste your time or money if I think someone else could help you more.
I want you to get results because it makes me feel good too!
If you like what you get from your chemistry call, we can go from there and book you in properly.
Frequently Asked Questions
How do I know if coaching is for me?
The ideal coachee:
Has ambition to take their career to the next level, be that in their current role or in a future role. You want to shine in the workplace and be seen as someone with leadership potential. You do not have to be a manager or even an aspiring manager – leadership is about empowering people regardless of job title. 
Are interested in people. You want to learn to get the best out of people, encourage people and empower people – including yourself.
Are worried that effective leadership requires you to be brash, aggressive or forceful and you do not identify with these traits. You are kind and compassionate and want to learn ways of connecting with people that mean you are respected for being nice, without being seen as weak.
Is willing to share and be open to answering questions about the challenges you are facing in a secure and safe way. You are excited about unblocking the things that are preventing you being confident.
What actually IS coaching?
It's a conversation where I ask you questions to help you solve a problem.
In a nutshell, it's an opportunity for you to talk with someone impartial. The benefit is that I do NOT know your specific job role. I am not biased and cannot lead you like a mentor might. Essentially, we work on a goal together. This is discussed in the first session. It could be a personal goal, a business goal or a goal for your team. We'll break it down. I will hold you accountable to achieving that, help you play to your strengths and challenge you to work out if it's what you really want to do. I'll make you feel good about yourself and I'll ask questions that get you to dig below the surface. Conversations are usually an hour and my skills are in keeping the conversation on track if it's needed or helping you follow your thoughts if that's what is better. You don't need to worry about how the session will work, it's my talent to flex to what you need. A coach's role is one of flexibility, excellent question asking and providing opportunity for reflection.
How much does coaching cost?
My 2023 prices are:
3 one-hour sessions for £375.00
6 one-hour sessions for £700.00
12 one-hour sessions for £1300.00
(all online)
Does having a coach mean I'm weak?
Many of the top entrepreneurs or senior managers will tell you they couldn't have got to where they are without a coach. Coaching is empowering. Hiring a coach means you have ambition – that you're willing to move obstacles out of your way in order to succeed. Hiring a coach means you recognise that you have to be at optimal mindset in order to lead. That shows strength, determination and resilience, not weakness!
What technology do we use?
Our one to one calls can take place via Zoom or MS Teams. You will receive a link via email to my online calendar where you can book sessions.
You can choose if you would like me to record our sessions and send you them. I sit in my home office where we will not be disturbed, and no one can overhear us.
What's the benefit of working with you over a 3/6/12 month period?
Rome wasn't built in a day! If I could come in and fix your problems, make you confident and motivate your team in one hour, I'd be a very rich woman indeed! Confidence is skill you learn not something that develops overnight. Coaching is about setting goals and taking actions steps towards them. Years of doing this has shown me that the best results come by way of building our relationship over time and you gradually implementing the lessons bit by bit. Building rapport, trust and understanding grows the more time we spend together.
How can I persuade my Manager I should do this?
Many of you will have to get sign off from someone. Some options are… send them this webpage, ask to talk about your development in your next one to one, express interest and ask to use your training budget, show them what the benefit would be to your team/department/organisation if you did it.
Is this like therapy? Will I have to tell you about my childhood?
I'm a coach not a therapist. Whilst I worked for many years in the mental health sector (so feel very comfortable talking about mental health if you want to) – my work isn't therapy. Coaching and this programme is empowering, future focused and goal oriented. I'll discuss my boundaries and what we can and can't talk about in our first training session.